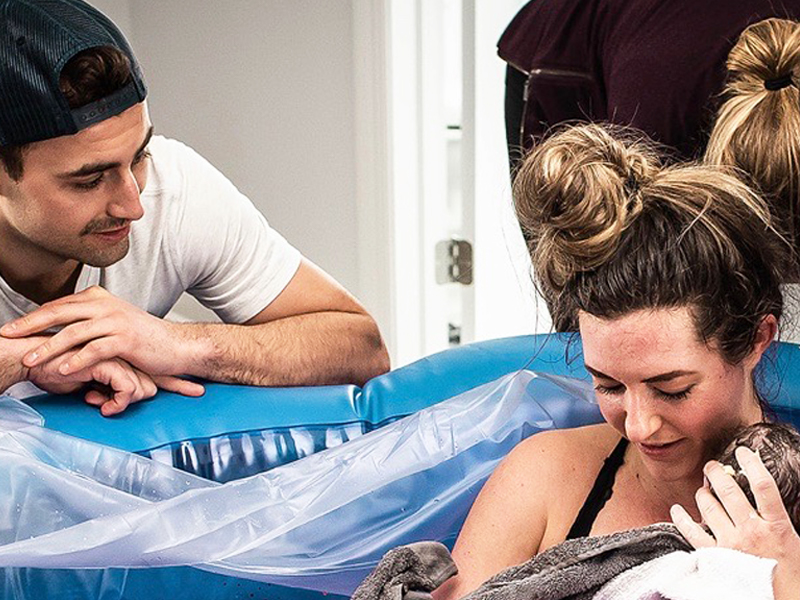 When you first started talking home birth, often people will look at your like you have 10 heads. But the truth is, it hasn't been that long since hospital birth has been the norm, even though the shift did happen very quickly. I won't go into the full history of why birth switched to the hospital, but I will say that a lot of it started with male doctors, and a strong shunning of the midwife. Feel free to dive down that rabbit hole if you wish to. I also want to say that I am so grateful for all necessary interventions. The option to go to the hospital if needed, and the many medical interventions we now have that can save mamas, save babies, and help in so many ways, are a true gift! For many people, they want to be in the hospital, and for them, I am also grateful that they have a space that feels right to them. But, I now want to also share that home birth is safe (for low-risk pregnancies), and there are a lot of misconceptions around home birth. I can only offer up so much information, because I am simply one person who has so far had one home birth, and am planning my second. I have had the pleasure of attending another birth-centre birth and a home birth as well. Other than that, I am truly just obsessed with the topic – give me all the studies, books, podcasts, documentaries and personal stories when it comes to home birth, and I'm there to take it all in!
Something to keep in mind when you're choosing a care provider for your home birth is the different regulations in various countries. In Canada, from my understanding (or at least my neck of the woods), there is only one type of trained midwife, and they are equally welcome to support births in hospitals, birth-centres, or at home. In America, some States have made it illegal for midwives to attend home births (which is a whole other topic that I could say a lot of words about, but I'll stick to the topic at hand). In the two States I've had midwives in, you have a range of midwives with various education and experience to choose from. I've always chosen to have the support of a Certified Nurse Midwife.
If you want to read about my birth story, you can here, or you can read about how I prepared for my birth here. Now, let me get to answering your questions!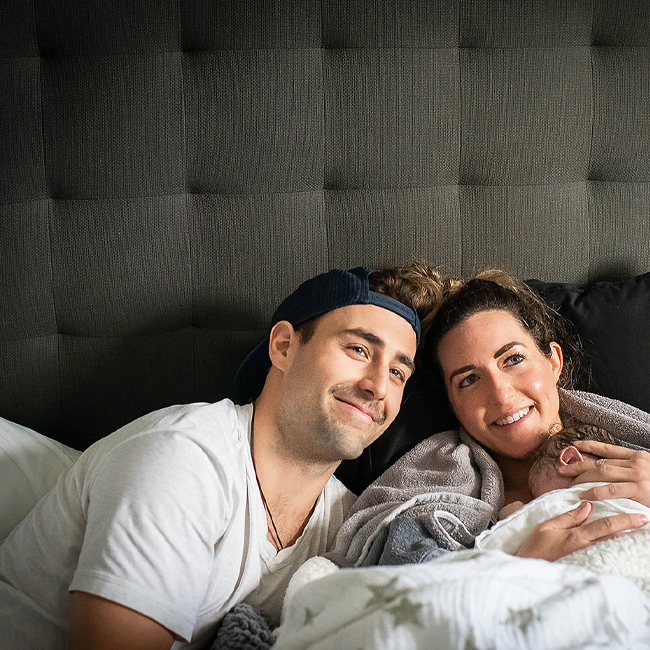 What is the best starting point to build the confidence to have a home birth?
Here is the thing about home birth. Although it is safe for low-risk pregnancies, home also needs to be the place you feel the safest, in order for it to be that way. Mind over matter may just sound like a cheesy cliche, but I've heard enough birth stories to know that having confidence in birthing at home is a key element in preparing for a home birth. You need to know your body was meant to do this, that you are safe, and that you have the educated support you need, plus you yourself need to be very informed. This doesn't mean pushing away or ignoring real fears or nerves – I highly recommend the book Birthing from Within by Pam England CNM MA & Rob Horowitz PhD for this, but it means working through why you have those fears/nerves and what they mean, so you can come to a place of trust in yourself and your body. I would say a good place to start is to learn as much as you can about home birth. I will share resources at the end, including documentaries, books, podcasts, and birth courses. I think the more you know, the better you feel. You also want to have a supportive midwife that you feel matches all your wants and desires, so having a clear image of what your ideal birth looks like (down to cervical checks and delayed cord clamping, to name a couple ideas) before you even start interviewing midwives is key. Then, once you've made the decision, keep asking all the questions, continue being informed, and give yourself regular affirmations! You got this!
What are the time frames you can have a home birth – can you go past your "due date"?
You will need to check this with your midwife based on their regulations and possibly the rules of the state/country, but usually the rule of thumb is home birth is recommended from 37-42 weeks of pregnancy. They want to make sure baby is fully developed, and won't need much support after birth (granted, midwives bring everything you would find at a birth centre, including oxygen, devices to resuscitate baby, support to help with hemorrhage, and much more, if needed). The end date is also flexible for many midwives. I know my midwives have always said that past 42 weeks they would just like to keep an extra close eye. I went 9 days past my "guess date/due date" with Collins and the word induction was never brought up!
What if you need to transfer to hospital?
A transfer to hospital is not a failed home birth, it is simply a birth that had a (likely) long labour at home, and then for various reasons, the mama or midwives decided it was time to transfer. It is very rare that there is an emergency transfer. Midwives are very skilled at noticing when a transfer will need to be made early on. In some cases, you simply get in the car and the midwife comes with you. In some cases, an ambulance may be called. A reminder too that midwives come with so many supplies, so they are more than prepared and skilled enough to help with anything from shoulder dystocia, to breech birth, to hemorrhaging. And a midwife is happy to make the call whenever a transfer is needed. For some, location of the home birth may be a factor, as you likely want to make sure that if you are transferring to hospital, you aren't hours away to the nearest one.
Can a midwife give you antibiotics if needed? What about vitamin K for baby?
Again, you need to ask your midwife what they offer and what are they are willing to give. But, my midwives were/are fully prepared with anything from antibiotics, to stitches, to vitamin K shots for baby. If something occurs throughout your pregnancy that they feel you would be better suited to birth in the hospital, they will tell you that.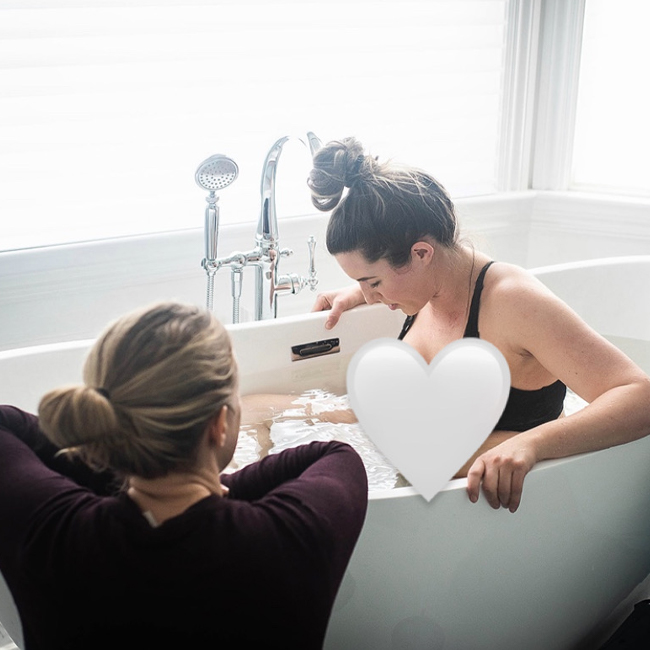 What inspired you to have a home birth?
I have always been fascinated with babies and birth, but when I was 18-years-old, I got my boyfriend (now husband) to watch the documentary, The Business of Being Born, with me, and I was pretty sold from that moment on. If you talk to many home birth families, that documentary is often brought up at some point! Since then I've become more and more crunchy in life, liking things as natural as possible, having so much confidence in the human body, and asking why things are the way they are. Let me add, that not everyone who gives birth at home is crunchy. For many, they feel safest at home, and I knew that would be the case for me as well. I also was blessed to witness two of my sister-in-law's physiological births in a birth-centre and at home before I gave birth, which really sealed the deal for me. As I continued to learn about home births and the statistics and outcomes of both home and hospital births, I felt home was really the right decision for our family.
Will you do a water birth again?
Water is truly nature's epidural. The moment I got in that water, I said it was a "*explicit language* gift," so I will most definitely be using the water again, if timing allows. You can use your own tub or you can rent one. We rented a tub, and added an attachment to our faucet in order to attach a (non-toxic) hose to fill it up. The midwives clean everything up so well that you would never know anyone was there. Our midwives even washed and dried our towels. Midwives are birth goddesses!! This is a good point for me to talk about cost. In Canada, if you are a resident of Canada and carry provincial health care, midwives are covered by health care, just as your doctor would be. The only cost to you would be if you decided to rent a birth-centre house, and any home products you need to acquire (most items you will have in your home already). Unfortunately, in the States, the cost of a midwife is very much not accessible, which is what deters a lot of people. Even with great health care that would cover birth completely at the hospital, there are added midwife fees that insurance will not cover. I've heard of many people who do whatever they can to make the cost work, so they can have the gift of midwives, but every part of me wishes that it was accessible to everyone who wants it.
Who do you have at your birth?
The midwife brings a second midwife. You've had many months to form relationships with these people, since every meeting with them is 30-120 minutes long (I don't think meetings are often meant to be two hours, but believe me, I've had some). That's something I love about midwives – they know you/your family, you know them, and they are a beautiful part of the whole pregnancy, birthing, and postpartum process. Other than that, who you have there is up to you. At my first birth, I had my husband, our doula, our birth photographer, and our two midwives. At our second birth, depending who can be there, I will likely have the same, but also include my 5-year-old niece and my 2-year-old daughter, to whichever extent they'd like to be present.
What do you need to have at home to prepare for birth?
Your midwife will likely give you a list of everything to have prepared from clean sheets, to towels, to witch hazel, to adult diapers!! Stay tuned for a future post of home birth essentials. You'll also want to pack a transfer bag to have at the ready, in case of hospital transfer.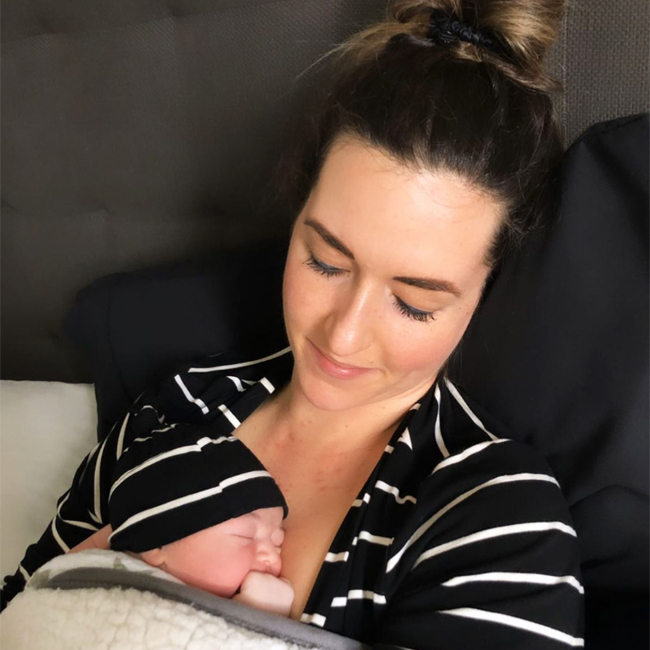 What are the overall pros and cons of a home birth?
For me, the pros feel endless. You don't have to get in the car during intense contractions. You can have whoever you want there, and they can come in an out as you/they please. You don't need a babysitter. As soon as baby is born, your whole family can cuddle up in bed together. You have your own food. The space feels sacred, because it's your own. You can choose your own music, clothes, lighting, energy. You don't have random hospital staff coming in and out. You aren't hooked up to machines. There are no unnecessary interventions, which can lead to the cascade of interventions. And of course, you have supportive, educated help, to assist you in a beautiful birth, with a healthy baby. Also, the postpartum is very smooth!! Ooo…and postpartum visits are at your home with your midwife.
The cons of a home birth would be the chance that you "don't get to" have a home birth if your pregnancy becomes anything other than low-risk. The additional costs that come with midwives (in the States). The preparation that you need to do, both mentally, and in terms of preparing the space (not that I would really call that a con). And the biggest one is that you don't have hospital interventions there for you if you want/need them.
Overall, the pros very much outweigh the cons for our family. Each family has to do their own analysis for themselves!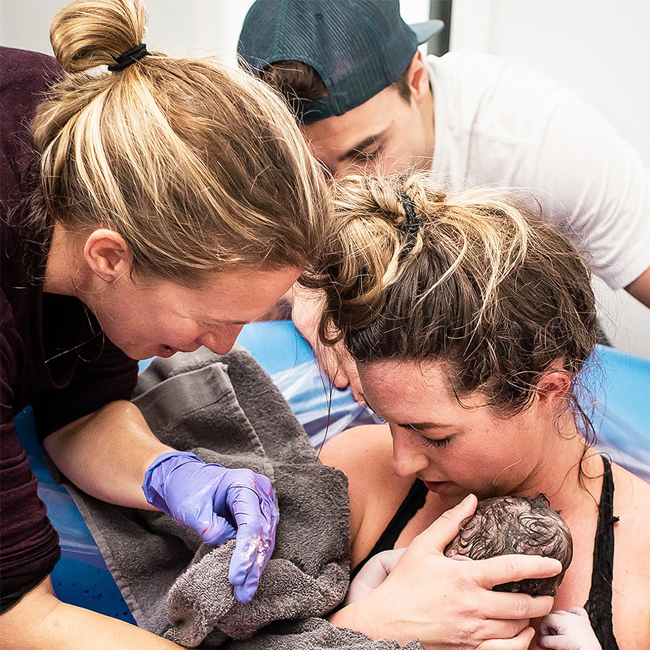 Resources
Now, here are all those resources I promised.
Documentary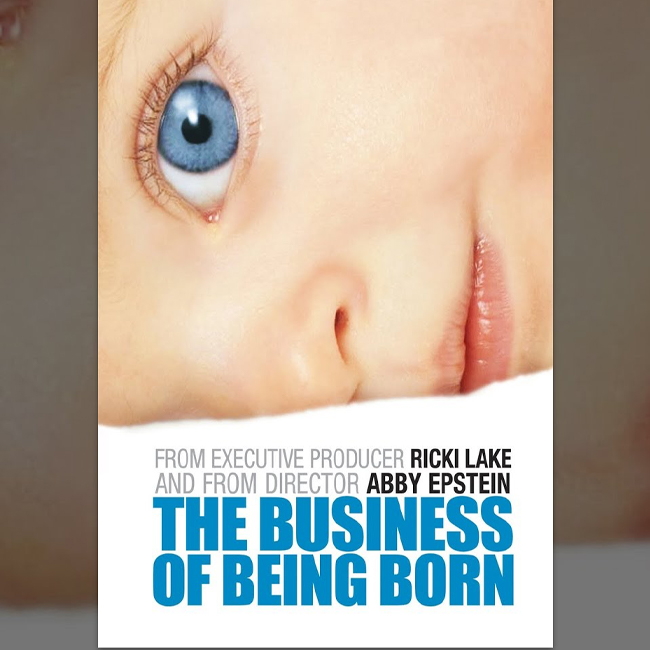 Podcasts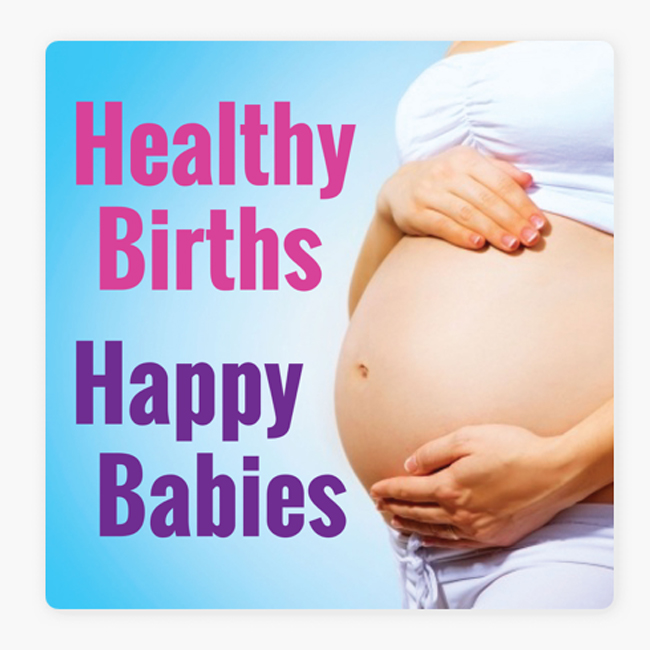 Books
Mama Natural by Genevieve Howland
Babies Are Not Pizzas by Rebecca Dekker
Birthing from Within by Pam England & Rob Horowitz
Give Birth Like a Feminist by Milli Hill
Hypnobirthing Books – Check out my Hypnobirthing post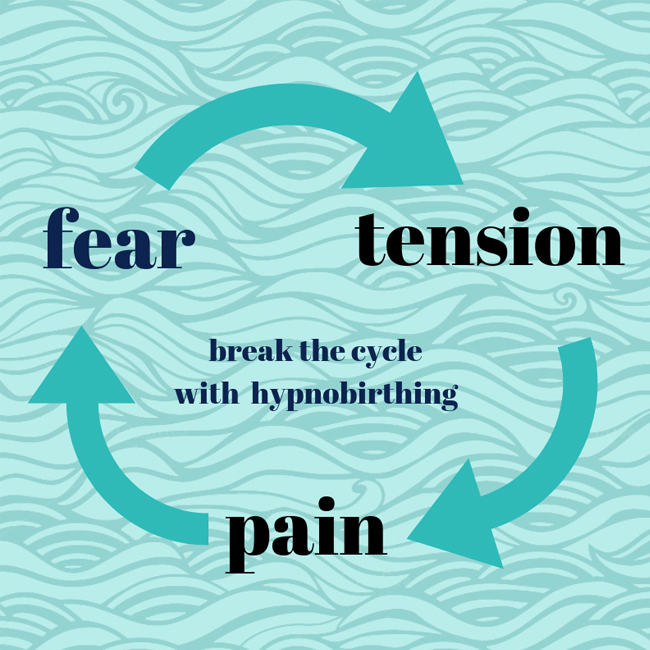 Birth Classes [While I am recommending all of these based on my experience with their other material, I have only taken the Mama Natural course personally]
Evidence Based Birth Childbirth Class (not strictly home birth related)
The Know Your Options Childbirth Online Course (not strictly home birth related)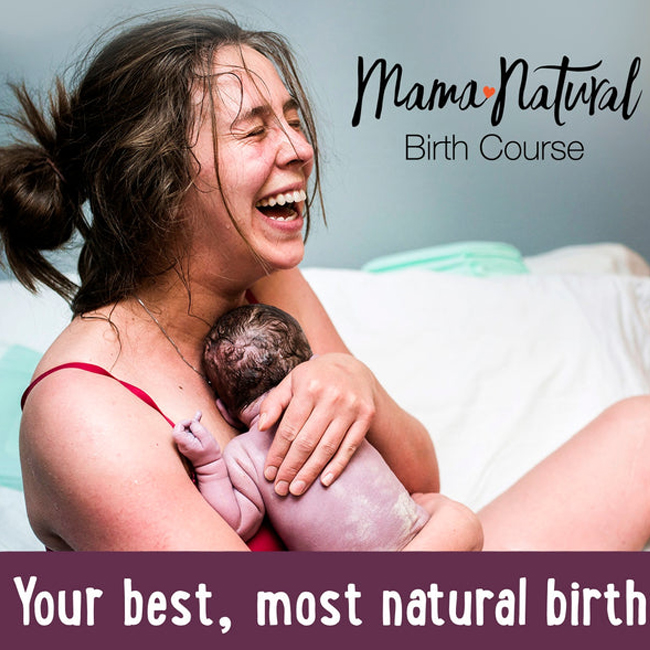 I hope these answers and resources help you make your own informed decision!