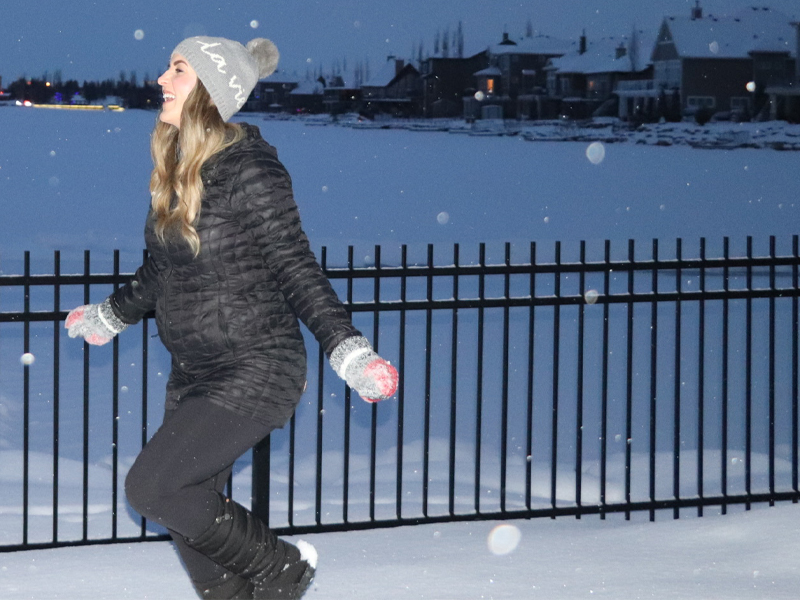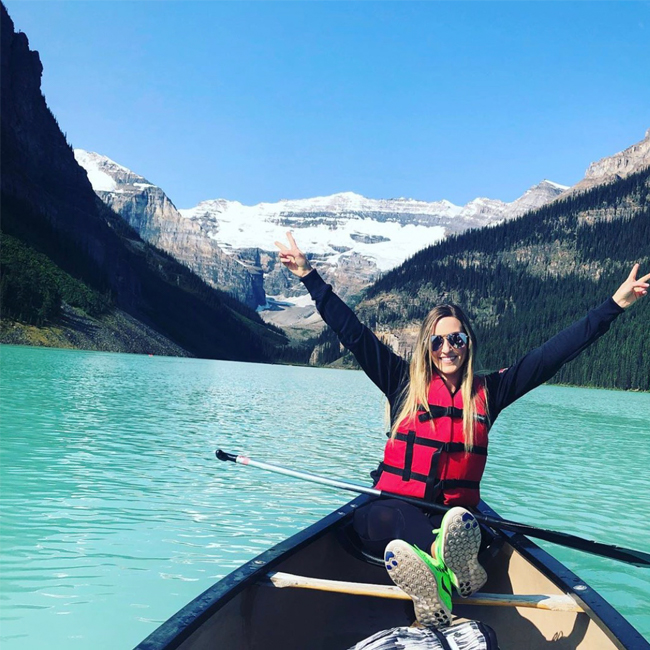 How do you deal with adversity in your life?
Meditation – I meditate daily, but even the simple act of deep breaths in times of stress, can bring calm to any situation.
Sweat – A workout, a sport, even a walk…gets those endorphins flowing!!
Talking It Out – Having my people that can listen with a sound ear, and give insightful advice when needed, is a gift!
How did you start your meditation journey?
I appreciate the saying that goes something like 'the best way to begin, is just to start.' So that's what I did. I read 10% Happier by Dan Harris – that book really inspired me to begin my meditation journey, which I talk about in my post about meditation for beginners. I then committed to doing it daily for the month of February through my Happiness Project, and from there I went through stints of it on and off. Now, I can say I've done it daily for over 3 years consecutively! I answer more questions about meditation specifically in this post.
What's your workout routine?
As is the case with my meditation and practising music, I'm all about consistency more than anything. I have it in my schedule to workout every day, so that even when things pop up, I can assume I'm getting a workout in about 5 times a week. I prefer to workout in the morning, when there are no excuses!

I love circuit training, which normally I would do about 3 times a week. I love running, which I used to do 2 times a week (I have taken a break from running since becoming pregnant with Collins), but sometimes cardio consists of spin, swimming, hiking, you name it. During pregnancy my cardio was simply walks! Then I have sports in there, such as tennis. So, every week looks different in terms of how much of each particular workout, but I know there will be a variety of weights and cardio/sports.

And even when not pregnant, I just love a good ol' fashion walk! *Postpartum, I have focused on postpartum health and pelvic floor exercises, and done a ton of walking and hiking.*
What sports do you play?
Growing up, I tried many things – soccer, basketball, swimming, skating, horse back riding, cross country running, golf. My love was in the arts, so my focus was on dance and theatre. As an adult, I've become more sporty than I was before…I enjoy playing tennis. I also find playing frisbee to be so fun. I have subbed for ultimate frisbee and softball teams on occasion. If hiking is a sport, that's my jam! Anything that gets my body moving, I'm game!!
Any tips on trying to establish a skin care routine?
Find something you like! And something that isn't too challenging that you will feel like committing to every day. I love my Timeless Organics skin care, and look forward to taking off my makeup with my Face Halo! If I do the full-meal deal, I'll do a cleanser, toner, eye cream, and then lotion. Next up, I will be trying Essentials by Nature cleanser & lotion. Reminder: If you decide to try anything by them, I am an ambassador, so you can get 10% off with code LAUREN10 at checkout.
How do you do your eyebrows?
I get my eyebrows threaded, which helps with the shape! Then, I brush them up…which gives them more fullness! Lastly, if I'm wearing makeup, I follow the shape to fill them in with the Nude by Nature brow palette (I mix two of the colours together).
How do you style your hair?
I usually only wash my hair once a week, so after that, I'll curl it with my Hot Tools curler (I just wrap pieces of hair around it like a wand), and then leave it for the week. I do it pretty tight the first day and don't necessarily love the fresh hair, so that it can gradually fall out over the rest of the week! Or, of course, "mom bun."
What's your favourite go-to solo date?
I love anything musical! In New York, I'll try see a show on Broadway, but there are shows everywhere, so check in with your local professional theatre, or community theatre companies. In Calgary (granted, I haven't done this solo as much), there is Broadway Across Canada sporadically, or Theatre Calgary, or great community theatres like Storybook Theatre. I also love getting out in nature, but sometimes get in trouble for doing this alone, so finding a busier path is good for this. I can go walk the beach on Long Island, or a busy trail in Fish Creek Park in Calgary and then have lunch with myself at a cafe!

I am all about dating myself! This routine has been such a good ritual in self-care. I haven't taken myself on a date the same way since C came along, because, well…pandemic…and solo parenting, and all the things, but I've made sure to make time at home for the things that are important to me – I make sure I find time to meditate, move my body, and make myself yummy food! A date with myself can even just be reading a book in bed, while little C is sleeping soundly beside me!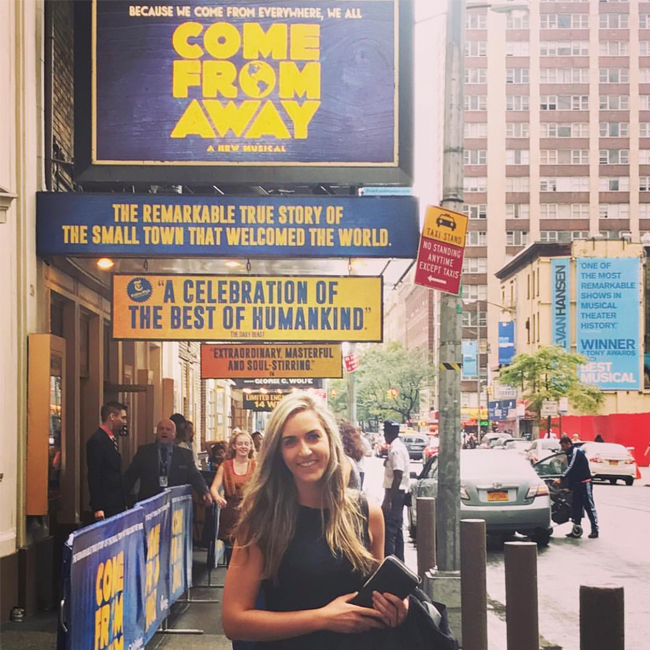 Hope you go take some time to care about yourself, and remember, "Self Care is not Selfish!"