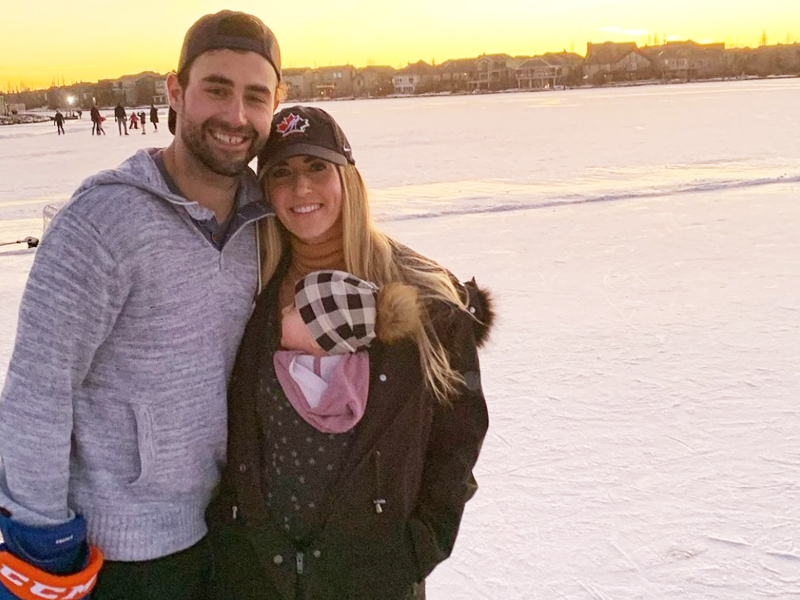 I've been told I need to bring back Alphabet Date Night, and I do believe that's true! I am itching to bring that back, and thinking I may do that come summer. Since the start of Covid, and the birth of our little one who we don't usually get babysitters for, we've become big fans of either family dates, or at-home date nights once our kiddo is in bed. So, I wanted to share some fun at-home date ideas we've done!
Nacho Kit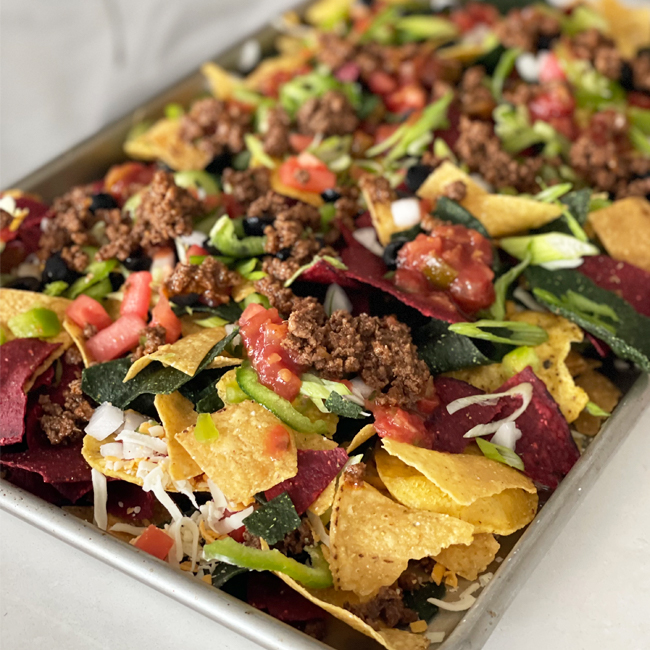 Order one, or make your own! We got a kit from a local pub, and not only was it super handy, because everything comes washed, chopped, and ready to go, but it also felt like a special date night. You just layer it all up how ever you'd like it, pop it in the oven while you enjoy a beverage, and then dig in!!
Raclette or Fondue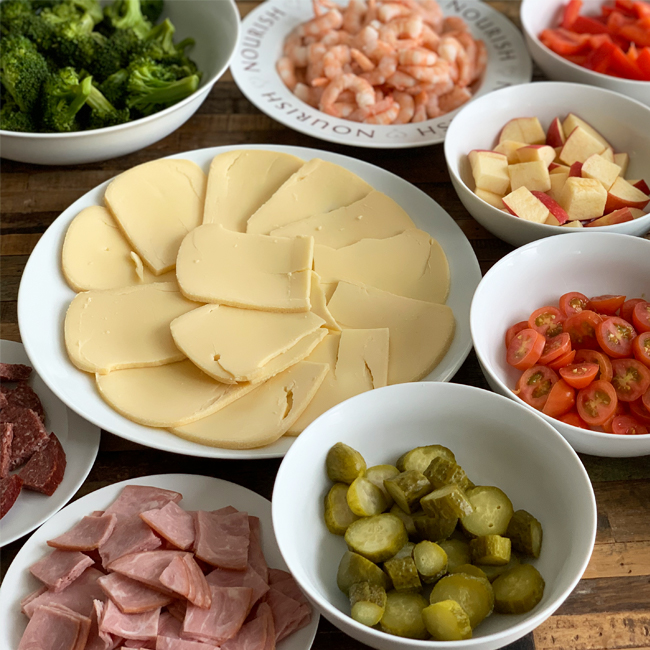 The prep work for this date is a whole event in itself, but it's worth it! I love that with raclette or fondue, the making and eating process is drawn out; It's great for an extended date night! The only downside is you'll need to have the raclette or fondue gear to make this one happen – or maybe there is someone you can borrow from!
Make Something New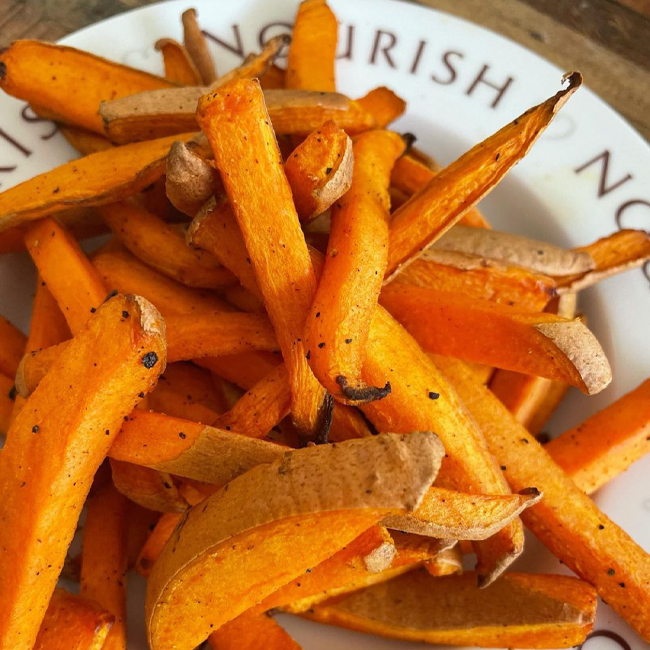 Especially for summer dates, we love to experiment with new recipes. We have an intense love for our Air Fryer and also our smoker, so picking a new food, a new recipe, and then trying it out is the date that fully pays off!
Taste Test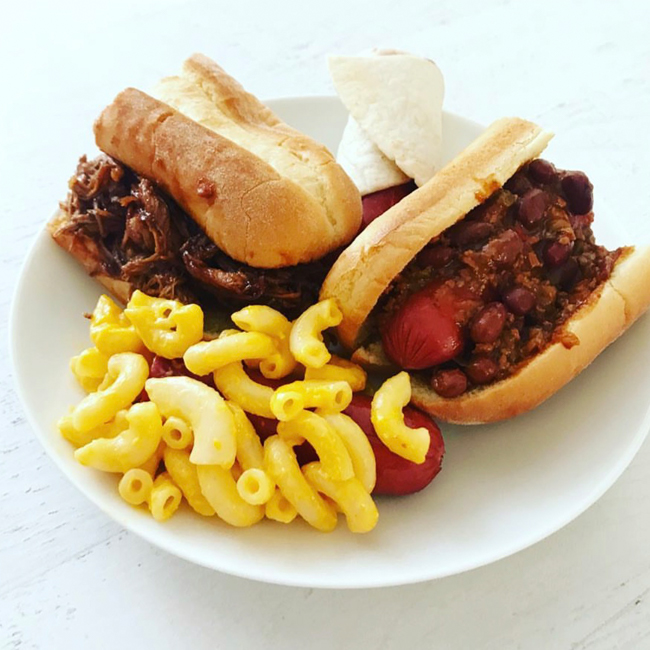 I've talked about creating your own food taste test before, but it's honestly such a fun date night idea. You get to create a bunch of different things – some that may even seem "weird" at first, that later become your new favourite combo. While eating, you can rate each food from your fav to least fav! I always love rating food…I'm constantly asking my hubs what his favourite thing on his plate is, soooo, this is a good one!!
Homemade Pizza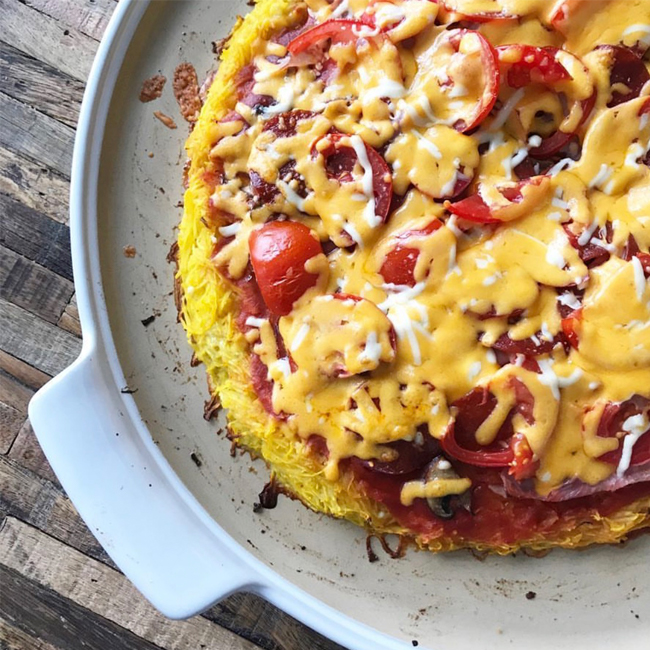 Options: Make homemade pizza from scratch [you can make some very unique pizzas by changing up the crust or toppings], or you can head to Cobs Bread or somewhere that pre-makes the dough for you…then you're just in charge of dressing it up and baking it!
Drink Taste Test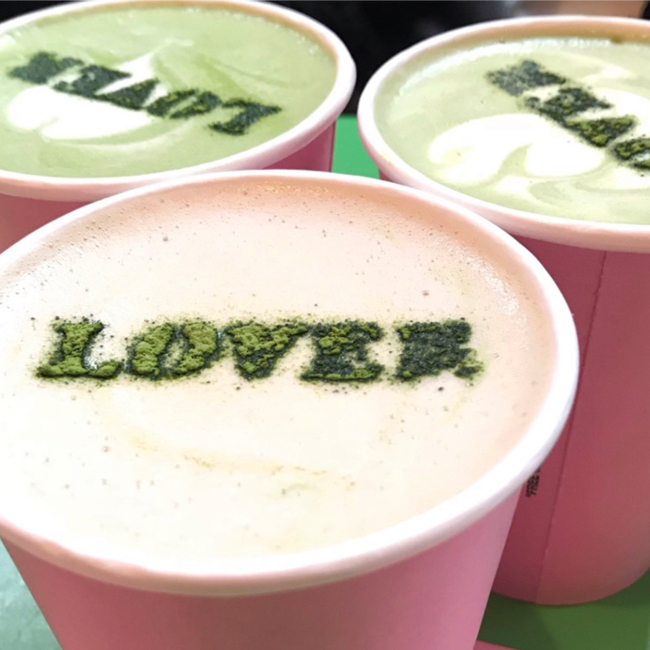 You can do this with any beverage – wine, whiskey, soda, tea…Have 3 or more different kinds of whichever beverage you choose and have one person be the server and the other be the blind taste tester. Then, rate from most-liked to least-liked…you may find your new favourite drink!
Bonfire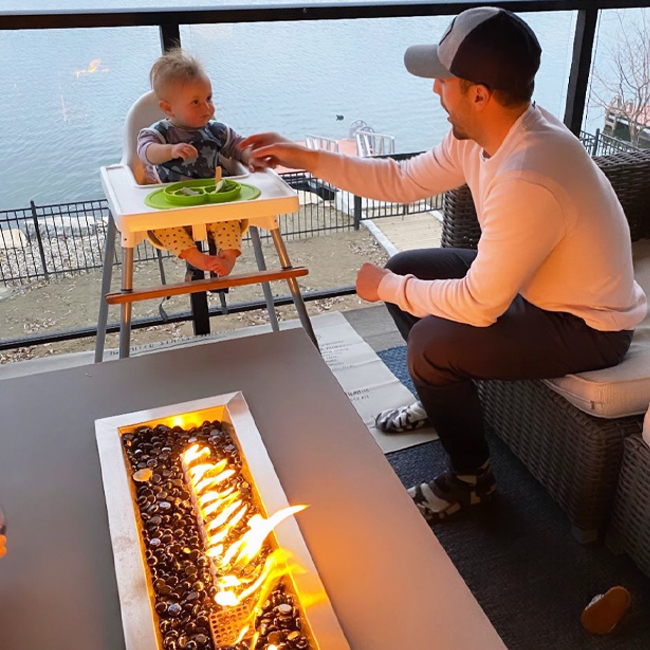 Cook over an open fire – from hot dogs, to nachos, to s'mores. Or if you don't have that option, you can always make s'mores in the oven.
Cooking Class [or Chef]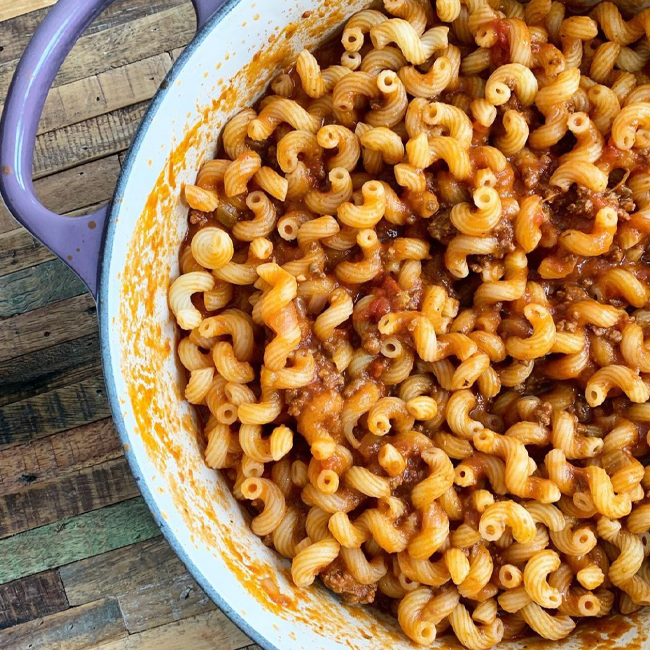 You don't need to leave your home to take a cooking class – you can have an instructor or chef come to you, or you can take a virtual class. If you want to make this date a bit more cost-effective, you can YouTube a recipe to follow, or have one of you act as the instructor, and teach the other how to make one of your go-to recipes!
Picnic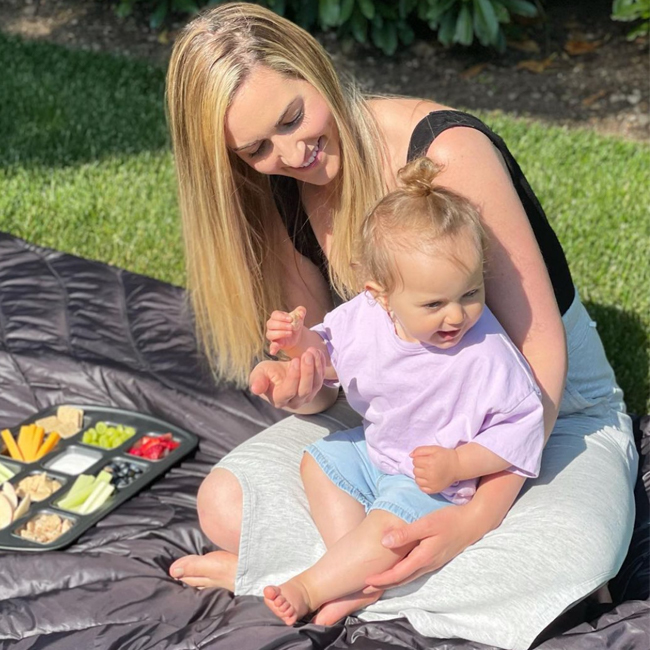 Picnics are fun outside and inside…believe me, we have an indoor picnic nearly every day! And if you want to keep it simple, I love tossing a bunch of snack options in the Brownie Pan to munch on!
Ice Cream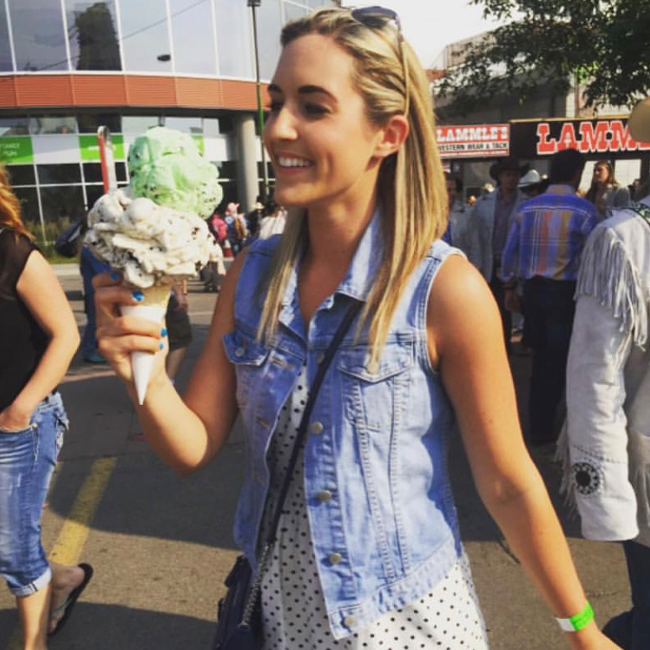 You can walk to a local ice cream shop or you can make your own.
Pick a Cuisine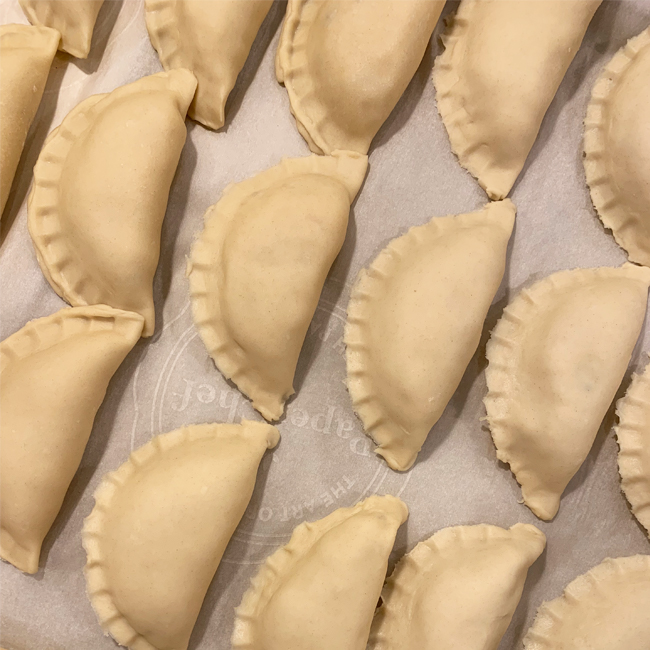 Some cuisines will have you working all day…like these Ukrainian Perogies. But why not turn date night into "date all day" with whatever cuisine you can dream up?
Happy Dating!