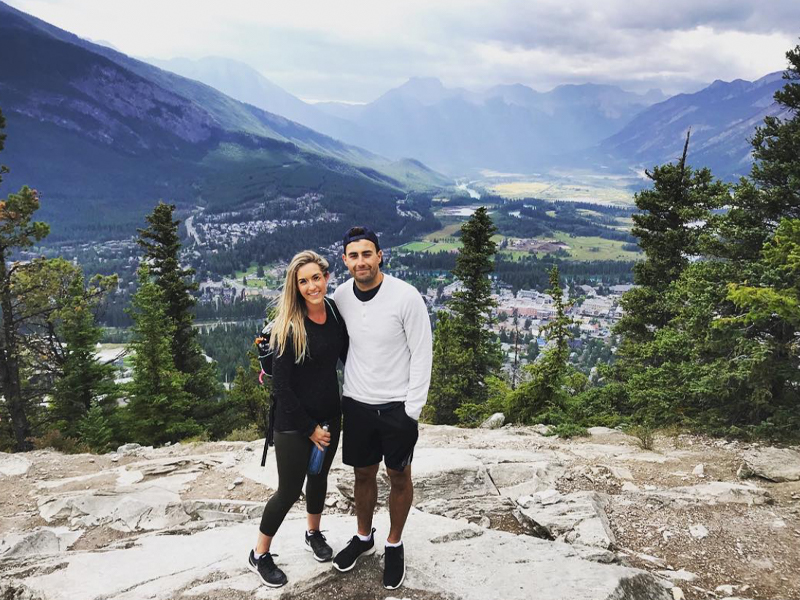 Banff…how blessed I feel to live so close to this gem. I always think it's so great how when I'm in Banff, I meet people from all over the world – it really is one of those bucket list check spots, and for good reason!
Banff Activities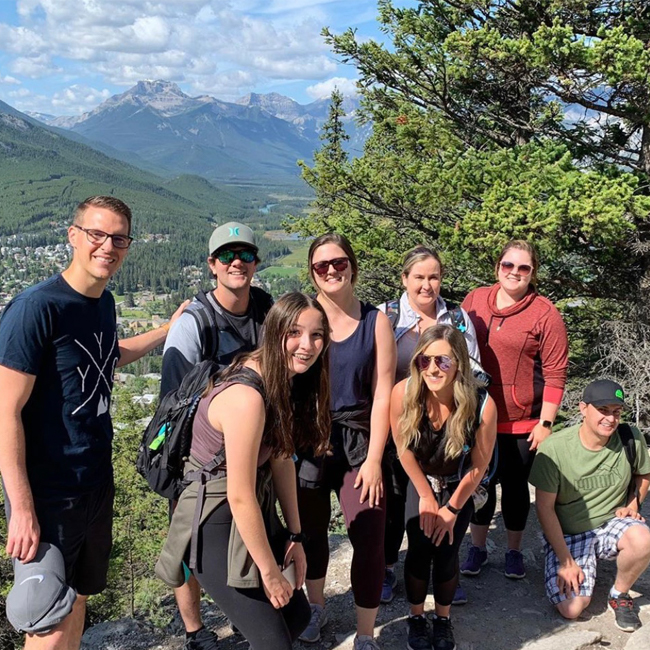 Accommodations:
There are so many options, so you can really take your pick, but here are some that stand out to me!
The Fox – I have always loved this location, specifically because of the cave hot tub! Enjoying this as a nightly activity is worth the stay in itself!
The Rimrock Hotel – You'll have to shuttle or drive into the downtown, but this spot is so nice and luxurious, and you have easy access to the great food and drink options at the Rimrock
Fairmont Banff Springs – the rooms aren't something to write home about (especially for the price), in my opinion, but the location, the spa, the golf, and the food makes this spot what it is – you wouldn't even need to leave the hotel
Now to the Food…in Banff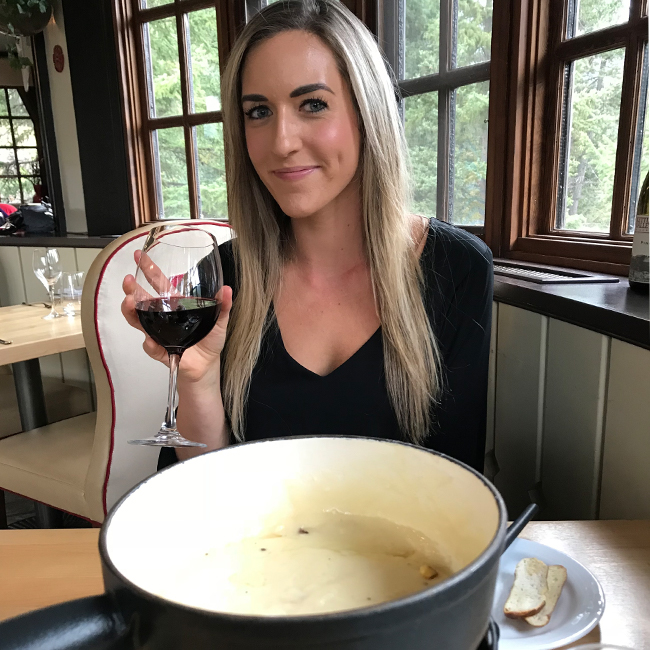 Restaurants
Sweet Treats
Cow's – you can't go wrong with this ice cream!
The Fudgery – I promise that you'll need to take at least one to try right away
________________________________________________________________________________________
Canmore…this beautiful place makes you feel like you're existing in a green screen. If you're from Alberta, I hope you've been! It is less touristy than Banff, and has all the beauty, and the food, but with a much stronger mountain-vibe. If you're not from Alberta, add it to your mountain wish list!
Canmore Activities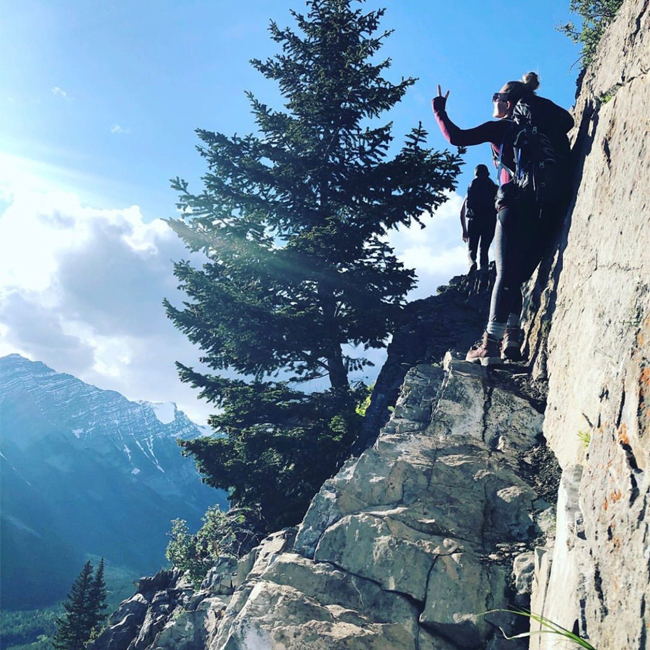 Nordic Spa – truth be told, I haven't been here, but it's definitely on my wish list! I've stayed at the Kananaskis Mountain Lodge and will share a whole guide on that soon!
Hike – Canmore is probably one of my favourite places to hike ever – the landscape, the views
Pool/Hot Tub – I feel like most of the places you will stay have a rooftop or outdoor pool/hot tub looking out over the mountains, and you really can't go wrong with that
Walks – if you aren't into hiking, or if you simply want to do both, there are lots of nice little nature walks and paths you can find right in and around Canmore
Dog Sledding – If you're going to go dog sledding, I recommend the company Snowy Owl – they will teach you how to be a pro! You get to switch positions part way through, so you and your partner can both "drive," as well as sit and enjoy. Snowy Owl gets some great pictures of you, and they offer you hot chocolate. Such a nice experience!
Accommodations:
Just like Banff, there are so many options for accommodations, but the one that would keep me coming back for more is…
The Malcolm – From the glass elevator looking out at the mountains, to the outdoor pool and fire pit, you'll love your experience here
Now to the Food…in Canmore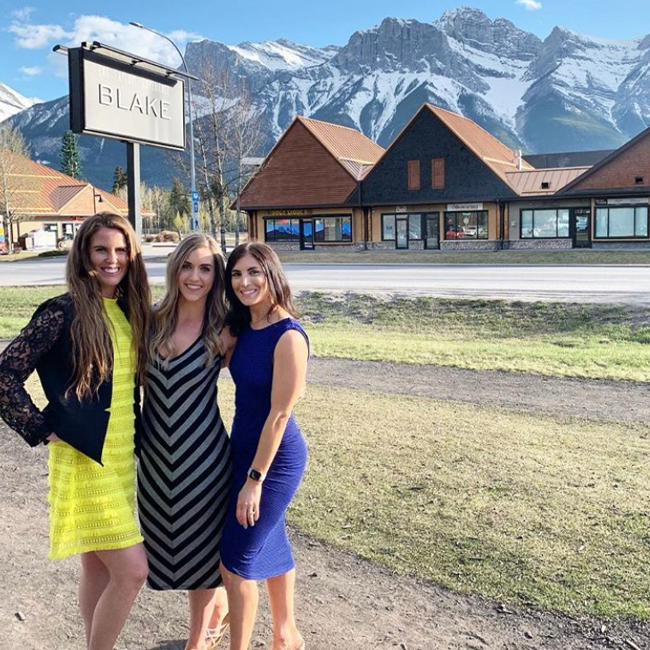 Restaurants
Other Restaurants that I haven't had a chance to try, but are recommended and/or researched:
________________________________________________________________________________________
Lake Louise…you go to Lake Louise to see water a colour that you won't see anywhere else (unless you go to Bora Bora, and even then, it's different…). Moraine Lake is also a location that you should add to your bucket list. Thing is, for both locations, you either need to go crazy early, like in the 6ams or before, to get a parking spot, or if you are staying or dining at the Chateau Lake Louise, then you have access to parking. If neither of these options work for you, you'll have to test your patience and park far away and take their shuttle.
Lake Louise Activities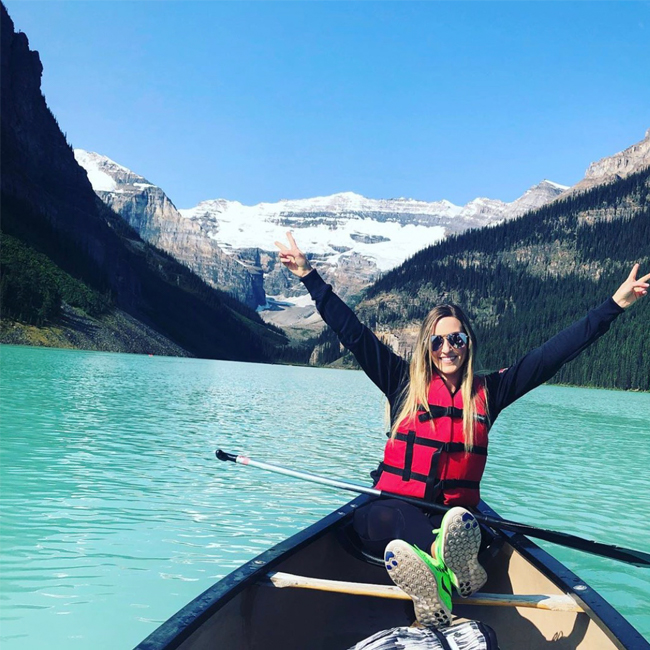 High Tea – book in for high tea at the Fairmont Chateau Lake Louise – beautiful food and a beautiful experience
Hike – as always, hike! Lake Agnus Trail is a classic hike that you can start right by the hotel – it leads you up to a tea house with no electricity, so pack your cash, and enjoy this break at the top
Skate – during Winter, you can skate on the lake and often see ice sculptures to get you in the winter spirit
Canoe – in the summer, you can rent a canoe and head out on the water. This is not an inexpensive endeavour, but something that you probably want to do at least once, so soak in every minute they give you!
Head to Moraine Lake – as I said before, if you've come this far, check out Moraine Lake too
Accommodations:
Now to the Food…in Lake Louise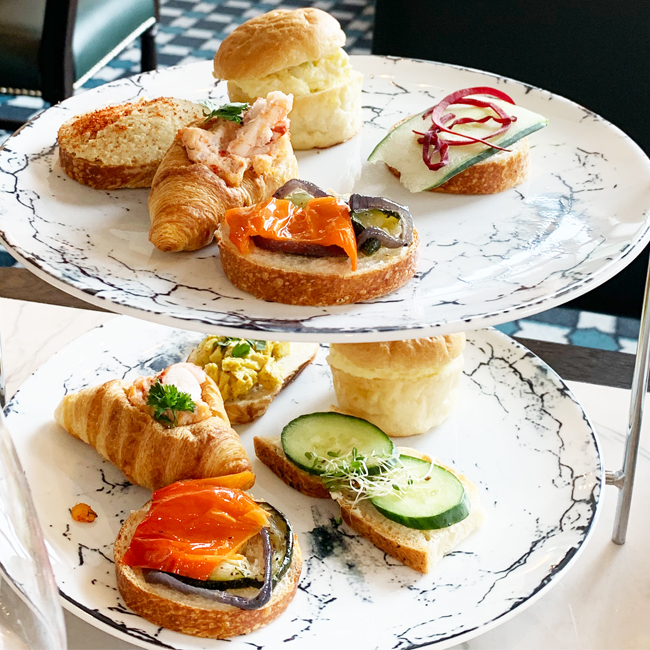 Restaurants
Chateau Lake Louise is packed full of many restaurants and cafes and you can't really go wrong with any of them!
Soak in those mountains, y'all!!