I want to start this by saying, if a Christmas Activity Advent Calendar makes you feel stressed or brings up guilt for you, or simply feels like it is just another thing that will add to your mental load, you don't need to do it. We love our Activity Advent Calendar over here, but that doesn't mean it's for everyone. Or maybe it's not for you this year. So, release the guilt. That being said, if you decide to do it…remember that this is yours! You can skip days. You can repeat things. You can even rewrite cards throughout the month if you find something doesn't work. Honestly, simple is key. It makes it less stressful for you, and allows more space for the kiddos to appreciate it!
I think intentional time together is what the season's all about, and I'm a person who if it's written down, we do it. Plus, it makes my preschooler so pumped, even if it's the simplest things, like "Have a Christmas Drink," or the many things that we would have done regardless, like "Read Christmas Books."
When I'm making it, I look at the calendar, and on days we already have things planned, that's what goes on the card. If days already seem full with work or regular activities, I keep it beyond simple. Remember this is about time together, and memories made, and stressful memories are not the ones we are aiming for.
[I do often get asked where I got our Advent Calendar from (that you see in the cover photo), so here is ours that we love every year from Wee Gallery.]
I'll share much more than 24 ideas, so pop in the ones that work for you, and leave the rest!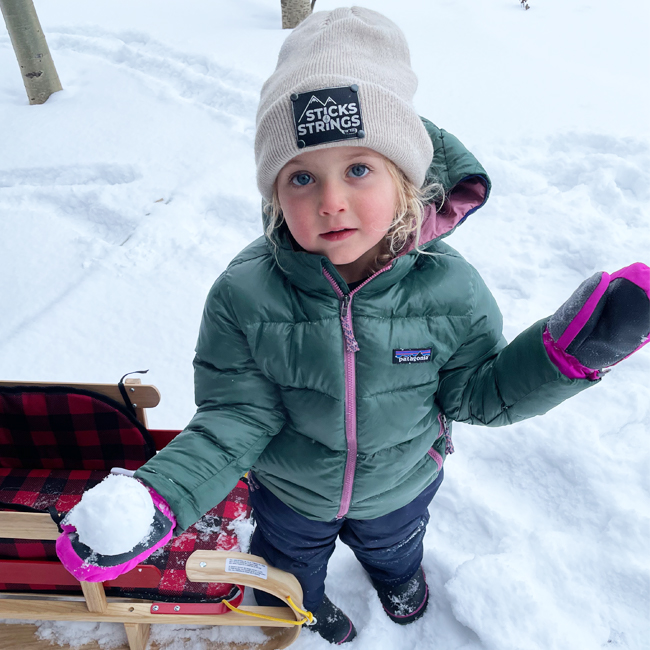 Activities:
Open Advent Calendars
Bake a Christmas Treat
Have a Christmas Drink
Watch a Christmas Movie
Do a Random Act of Kindness
Volunteer
Donate
Read Christmas Books
Go to Work Christmas Party
Do a Christmas Craft
Make a Christmas Ornament
Make Christmas Cards
Make Paper Snowflakes
Make a Gingerbread House
Go to a Hockey Game
Go to Christmas Lights (Botanical Gardens / Zoo)
See a Christmas Show / Performance (Music / Dance / Theatre)
Walk to See Christmas Lights
Have an Indoor Picnic
Go to a Christmas Parade
Wrap Christmas Gifts
Make Christmas Music
Have a Dance Party
Listen to Christmas Music
Take a Christmas Train
Have a Favourite Things Party
Play in the Snow (and other winter bucket list ideas)
Go on a Winter Hike
Skate / Backyard Ski / Sled / Snowshoe
Start / Continue a Christmas Tradition
Hangout with Someone Special
Have a Cousin Day
Wear Something Christmasy
Go to Family Christmas Eve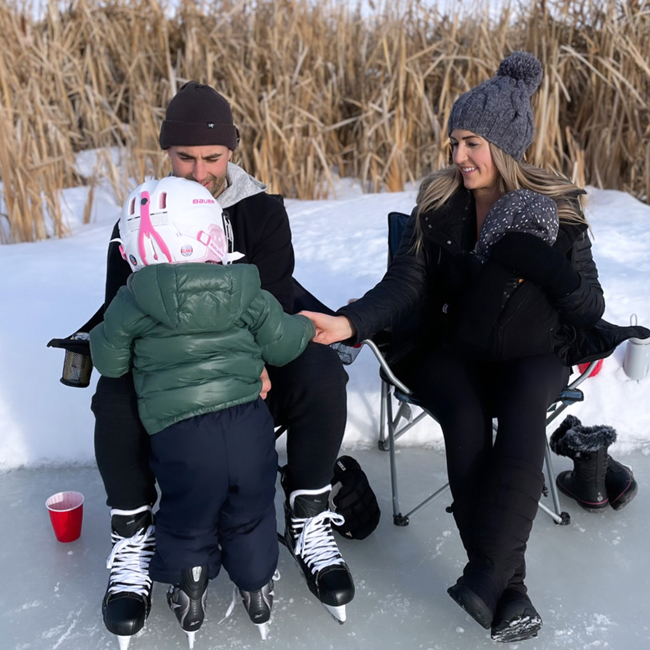 I look forward to seeing which of these bring you joy this holiday season!