Okay, let's talk meal prep. I'm a meal prepper by nature…partly because I don't mind leftovers one bit, and partly because it makes life 7000 times simpler. You save a lot of time by not making a fresh meal three or more times everyday. And it helps eliminate a lot of decision fatigue as well. And boy, is it helpful to freezer meal prep for postpartum!

Here's what my ideal food prep looks like:
I ideally have a bigger food prep two days in the week, let's say Sunday and Wednesday, and the other days small alterations and other meals are made.

Breakfast
I pretty much always alternate between eggs and oatmeal! That's a big decision off my plate. I will usually prep a batch of eggs in the brownie pan (many different styles in my cookbooks), and a batch of oatmeal. Along with that I'll prep a jug of lemon water. I wake up in the morning, I pore myself a glass of lemon water, I warm up my eggs or oatmeal, (top with a magic banana), take my vitamins, and maybe make tea!! It's a whole lot quicker than starting from scratch, I promise!
Prep:
Eggs (many ways)
Oatmeal (many ways)
Primal Pancakes
Lemon Water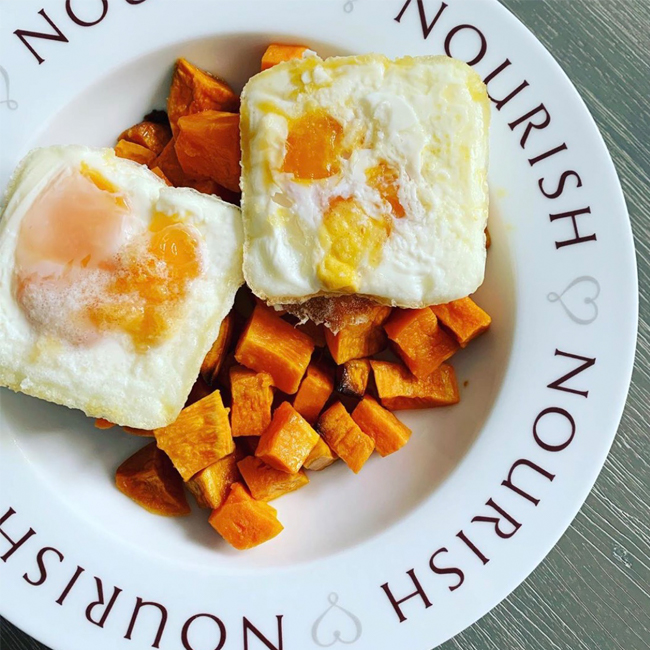 Lunch
Lunch often looks like leftovers or a wrap with soup, or an assortment of things in the kitchen. So…I always (in a perfect world) like to have a veggie platter prepped for the week. I wash, chop, and load up my Large Cool & Serve Tray. The benefit of this is that veggies are ready and easily accessible (so I actually eat them), they are a great partial lunch with hummus, a great snack, or available to chop a little extra for a salad, wrap, stir-fry, or whatever else your veggie heart dreams up! Along those lines, I like to have a few proteins cooked up…chicken breasts, ground turkey or beef, salmon…that way I can use them to go in my wrap, top my salad, or have alongside a soup or my veggies and hummus!
Prep:
Veggie Tray
Cooked Protein: Chicken Breasts, Ground Turkey or Beef, Salmon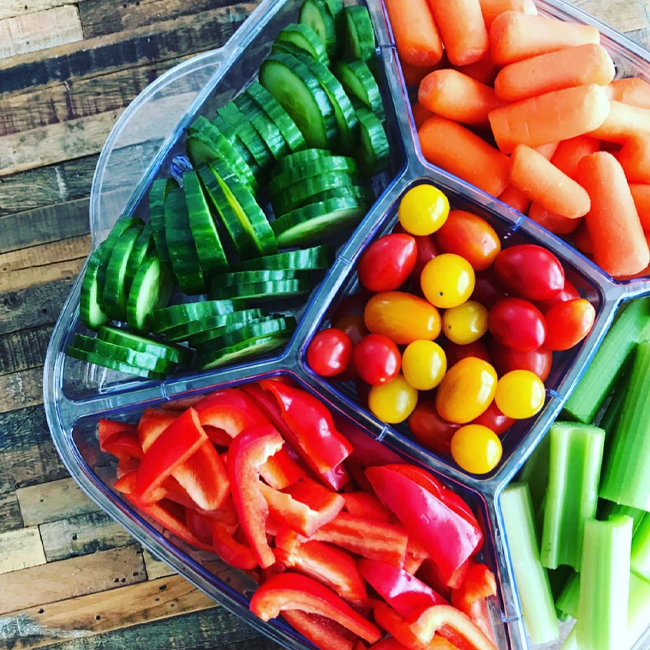 Snacks
I often prep snacks the morning of. So instead of making breakfast (since it's already prepped), I'm getting my snacks for the day organized. That means whipping up a smoothie, topping a yogurt parfait, making a batch of bars (that one might be more of a Sunday prep thing), or just having some trail mix handy.

Prep
Smoothie
Yogurt Parfait
Energy Bars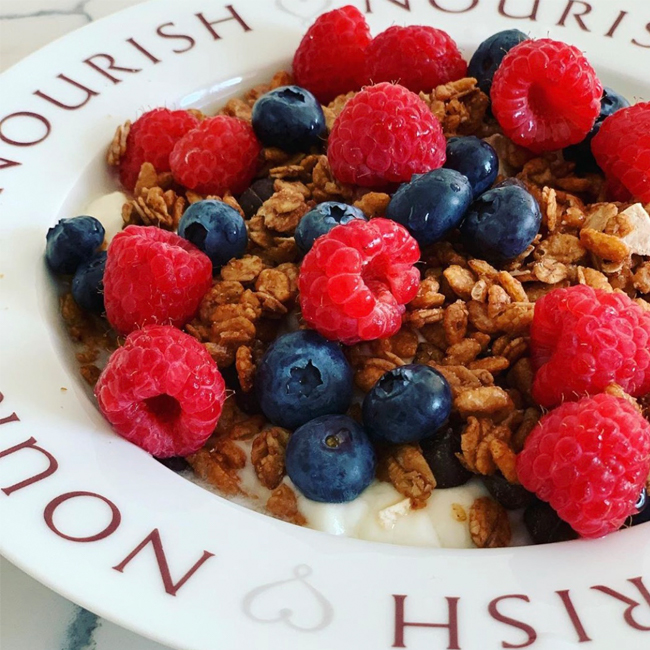 Dinner
As you can see, there has been a lot prepped so far, but sometimes it is nice to have a fresh dinner. Everything I said for lunch can, and sometimes does, apply for dinner. But even when I make a fresh dinner, I intentionally try to have leftovers, so they can make us through another dinner, lunch, or be transformed into something else. For example, I may make Spaghetti Squash Pasta, but then intentionally have extra spaghetti squash, so the next day I can make Spaghetti Squash Pizza. Chicken Fingers one day, can turn into Buffalo Chicken Wraps the next. You see where I'm going with this. And when in doubt, it's always great to have perogies in the freezer, or Skip the Dishes at your finger tips.

Prep:
Make double!!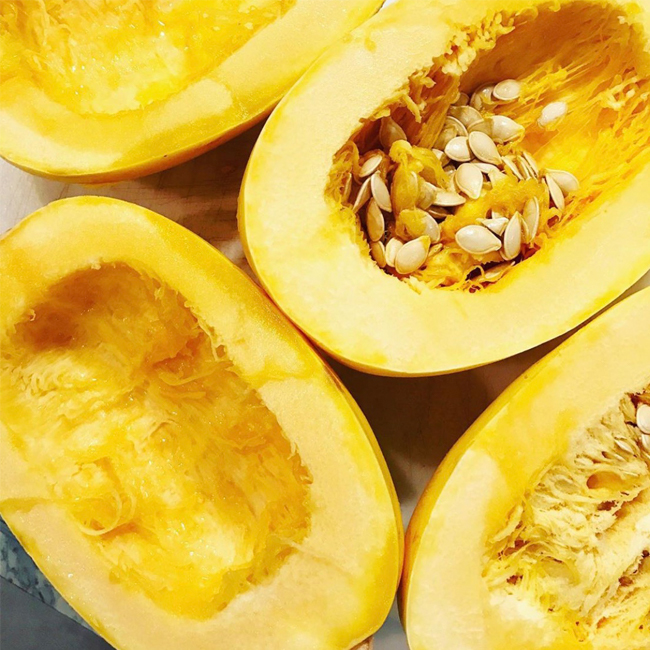 Hope this helps you all think of ways that you can simplify in the kitchen, and free up some time in your day, while still having delicious food to nourish your belly!!